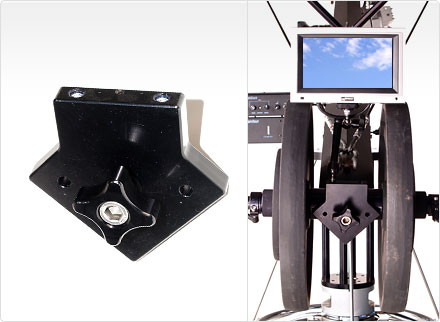 stabiliser
Secures and can be left fixed to the rear tube.
The stabiliser tightens the weight bar, eliminating any movement.
It has 2 x 3/8" holes for the mounting of lcd monitor, or shot card holder.
$295.00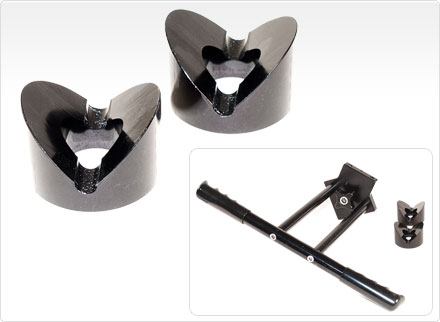 lite weight spacer (pair)
Designed to be used with the stabiliser, locks onto the rear tube providing a flat surface for the rear weights.
$95.00 pair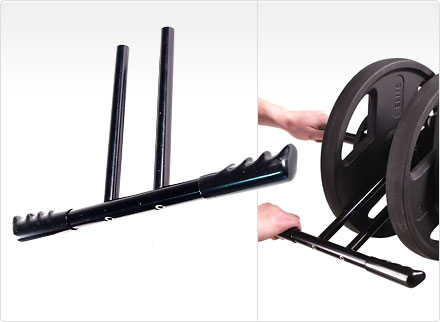 lite grip handle
When operating 2 man, add the grip handle.
Provides greater control with movement forces transferring down the centre axis of the jib eliminating horizontal movement of the jib.
$170.00
weight bar clamps (pair)
Safely secure and lock your weights to the weight bar.
Unscrew the knurled section and this will push the weights onto the spacers removing any weight plate movement.
When used with the stabiliser there is no more movement of the rear weight section – it becomes one solid mass.
$230.00 pair
Just thought I would let you know the clamps are fantastic. They have stabilised the back end noticeably. We are half way through "Stars in Their Eyes" and we have the old J3 really flying, and the weights are sitting just where I want them. It makes life so much easier. Brilliant creation!